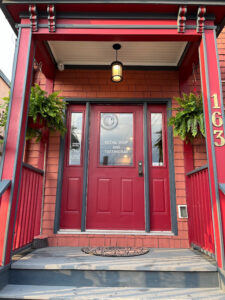 Come in. Relax. Can we get you a drink?
Looking for a taste of days gone by?
Relaxing with a fine handcrafted beveragein a cozy atmosphere?
With our passion for making high quality spirits let us help you create an evocative and innovative connection to the timeless classic cocktail.
Step back in time with us
Our building, known as the Charles Vaughan house, was built between 1898 and 1900 just after the "Great fire of Windsor". Originally thought to have been a boarding house, known back then as "Windsor House", it has served many purposes through the years.
Today we resurrect the fine façade of this modest "painted lady" and in bringing her back to her glory we hope to impart a bit of her history and the history of the town to our customers far and wide.  The interior retail space will harken back to a time of forced Temperance and the birth of the Speakeasy.  Capturing the spirit of relaxed good times with friends and an era of nostalgic pleasures.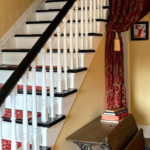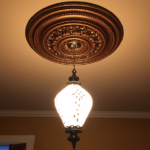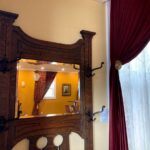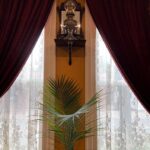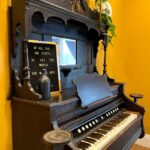 Location and Area History
In understanding why we have selected our location we invite you to connect with a bit of the history of the area.  In 1856 the first public railway in the province, the "Nova Scotia Railway" was built between Halifax and Windsor. It would eventually cross the Avon River, establishing Windsor as the Gateway to the Valley; a name that sticks to this day.
The "First Station" at Windsor was unique in it's design as it ran directly through the station, from end to end. Travelers could exit from their traincars "inside" the station which was cutting edge technology at the time, right here in Windsor.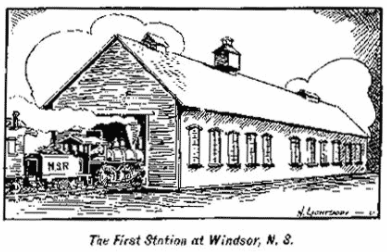 In 1897, the Great Windsor Fire destroyed 4/5 of the town. The town was rebuilt over the next few years and the "Charles Vaughn House" became a fixture next door to our once great opera house at the corner of Gerrish and Grey (what is now Tommy Guns). There don't seem to be any photos of our building but there are plenty of the civic building that housed the opera house and in all of them you can see the teeniest little corner of ours if you look very closely.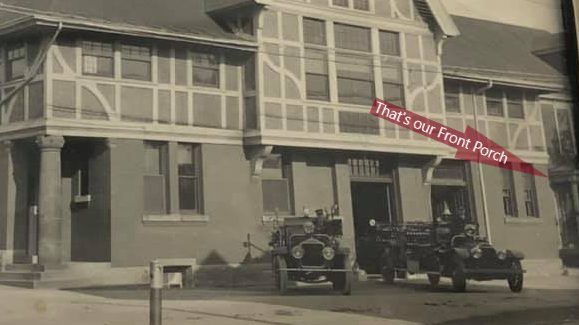 Come visit us at the Speak Easy, 163 Gerrish Street, Windsor
Currently Open on Spring Hours
Friday 4-8
Saturday 12-8